View all posts
Protecting Yourself from Payment Fraud
07/29/2021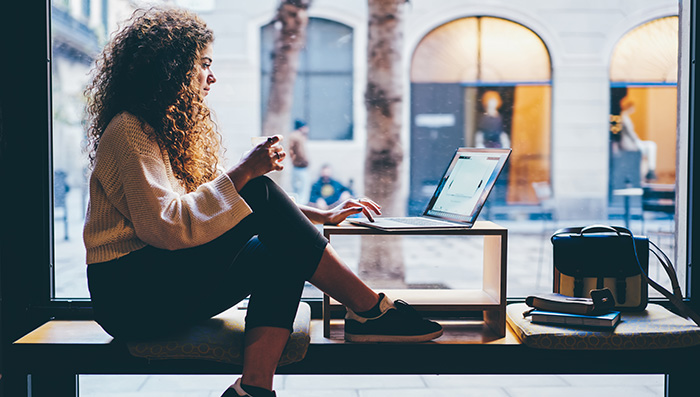 Payments fraud is on the rise. Checks remain at the top of the list, according to survey.
According to the Association for Financial Professionals, 74% of organizations were targets of payment scams in 2020. The industry group's 2021 Payments Fraud and Control Survey reports that in 2020, checks and wire transfers continued to be the payment types most impacted by fraud activity.
Of the methods criminals targeted in 2020, the survey showed that 66% of attempted or actual payment fraud was by check, followed by 39% by wire transfer and 34% by ACH debit.
Because checks contain many pieces of information valuable to check fraudsters, they remain a popular tool for exploitation by criminals. Though it can be difficult to eliminate the risk of check fraud, there are ways to reduce or mitigate potential losses.
Vigilance is valuable.
With online banking and mobile banking available to businesses and consumers, it's easy to check in on accounts daily. Look for unexpected items and charges made by check or by draft, and notify your bank right away. The longer an unauthorized item remains undisputed, the more difficult it can be to recover funds. If unauthorized check or draft fraud isn't discovered, criminals will often try again, typically with larger amounts lost in subsequent withdrawals.
Alert yourself.
If you're not looking at accounts daily, or as an extra measure, enable account notifications to aid in account monitoring. Example: Alerts can be set up to notify a user of checks debited, balance changes, ACH transactions and more.
The bottom line for businesses.
Businesses have access to additional tools that can help to manage payments. Positive Pay can reduce fraud by allowing only scheduled check payments. Businesses are also taking advantage of check alternatives, including payments by credit card, ACH origination and wires.
There are additional steps bankers can take to help businesses at risk of fraud, including setting up separate accounts for payables and receivables and adding ACH debit block. By working with a trusted banker, businesses can customize their safety measures and find new ways to thwart criminals.
Reach out to your Home Bank banker for more details, and if you see suspicious activity on your account, report it right away.