Online Banking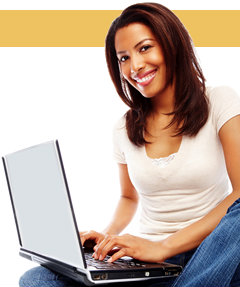 As nice as it is to see smiling faces and get that personal touch, sometimes you just can't make it to the bank during business hours. But fear not! eCom online banking system makes it easy to manage your accounts anytime, anywhere.
Access your Home Bank accounts from any online computer with just a few clicks of the mouse. You can transfer funds, check balances, make loan payments, and more. It's easy to use, totally secure, and always open!
Summary

Manage accounts online anytime

Available with any Home Bank account

Securely encrypted information

View account information in real-time

Review transaction histories

Transfer funds between accounts

Make loan payments

Pay anyone in the U.S. with online bill pay

FAQ

Do I need a Home Bank account?

Yes. To use online banking services you must have access to the Internet and a personal Home Bank account such as a checking, savings, certificate of deposit, or a loan account with us.

How much does online banking cost?

eCom, Home Bank's consumer and small business online banking solution, is free. Online banking features allow you to view personal account information, check balances and make transfers between personal accounts and more in a secure environment. Once you sign up for online banking in person, eCom customers, including small business customers, may sign up for and initiate Home Bank's optional Bill Pay service online. There is no charge per month for Bill Pay Service when a minimum of 3 bill payments are generated in that month, otherwise you pay $4.95 monthly.

Bill Pay for Commercial Checking customers using eCorp is also available. Pricing information is available upon request. You may use online banking without using Bill Pay.

How do I sign up for online banking?

If you have a personal Home Bank account you can apply for online banking and BillPay today. Simply click the "enroll in Online Banking" button below the Online Banking login box; read and agree to the disclosure; enter the required information; and get instant access to your accounts. You may also come in to any one of our convenient locations to apply. Our bank representatives will be happy to assist you with any questions or concerns you may have regarding the service. As soon as you are assigned and Access ID and Password, you may begin using Home Bank's online banking service.

What can I do online?

With online banking at Home Bank, you can bank on your own schedule. You can enjoy the convenience of accessing your accounts from your computer right in your own home or wherever you have access to the internet—24 hours a day, 7 days a week. You can download your posted transaction information from your personal account to your financial management software such as Quicken or Microsoft Money. You can access our financial calculators. And, you can even pay bills without checks, all from your computer.

Which of my personal accounts can I view online?

You can view your personal deposit and personal loan accounts with us including checking, savings, money market variables, Investor's Plus, certificate of deposit, lines of credit and consumer or mortgage loan accounts.

For more information, read our Online Banking Disclosure.